About
Welcome to Meemo Digital Limited, a specialist digital consultancy and website design service, based in Macclesfield, Cheshire.
Meemo Digital helps you grow your business, to let your current and future customers know what you do, why you do it, and why they should choose you.
Providing bespoke solutions, Meemo Digital acts as an extension of your business to help you unlock your potential, and takes pride in offering honest, professional advice.
Our focus is on providing digital marketing solutions that add value to your business and provide you with a return on your investment.
A little about Meemo Digital:
Designing, building, and promoting websites since 2003.
Provided professional business to business advice for over 7 years, from home based enterprises, to businesses with multi-million pound turnovers.
Designed and managed digital marketing campaigns, including email marketing, banner adverts, Google Adwords and social media management for over 10 years.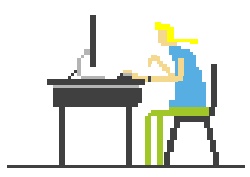 Built and promoted several websites that have held the number 1 Google ranking for keywords 8 years running.
Experience of both in-house digital marketing, and working with outsourced partners.
A Microsoft Certified Professional – understanding the technology behind the marketing.