Digital Consultancy
Meemo Digital don't examine one element of your digital presence, but the picture as a whole. How is your brand being portrayed across digital channels? Meemo Digital provides a complete analysis, gives you recommendations, and manages your digital world.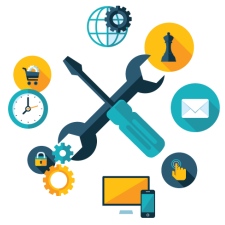 More businesses than ever are realising that to get ahead, you need to plan your digital strategy. The problem for most businesses is that the digital world is constantly evolving, and it can be difficult for you to keep up to date with developments. Meemo Digital take pride in keeping skills and knowledge current, and keeping an eye on future technology and trends. Building and implementing your digital strategy for you leaves you free to do what you do best – running your business.
Looking at the 'bigger picture' enables Meemo Digital to develop your business in the digital world, giving you a fresh perspective to keep your customers engaged with your brand and increase customer loyalty. Meemo Digital work together with you to get you found on the internet, with a campaign to suit every size of business.