Pay Per Click Management (PPC)
The benefits of pay per click advertising are often underestimated by business. When configured and targeted directly it can be a great way of promoting your business and driving traffic to your website.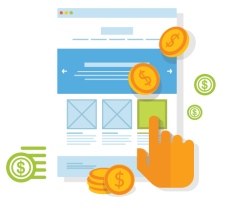 Meemo Digital gets to know your business, and examine your target demographic and keywords. This information is then analysed to generate campaigns that reach your potential customers, and promote your products or services.
Pay per click advertising is not just about Google Adwords – Facebook adverts, and even Twitter promoted tweets offer a targeted channel to reach your market, providing advertising that delivers a high return on investment (ROI).
Whilst it can be very successful, PPC advertising requires close monitoring and regular reviews to make sure your campaign is working successfully. Meemo Digital helps you maximise the effectiveness of your advertising.