Email Marketing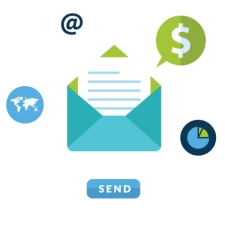 Meemo Digital have over 10 years experience with setting up, designing and running email marketing campaigns. It is important to avoid the pitfalls within this area of marketing, which, if implemented incorrectly can damage your brands reputation.
Meemo Digital can help you with managing subscriptions and following best practice. Using specialist design and content skills, Meemo Digital will generate an email marketing campaign that will provide your business with high impact, high quality content, straight into the inbox of your target market.
A highly targeted form of digital marketing, email campaigns can be used to great effect to deliver a return on investment, often beyond what other forms of advertising can achieve.