I like to think of myself as somewhat of a 'rare breed'. My skills and experience combine marketing skills, customer service, and a very big chunk of technology skills. Not a skillset that is commonly combined, but I believe one that is well suited to digital consultancy. Why? Because it allows me to obtain a complete understanding of a suitable digital strategy for your business.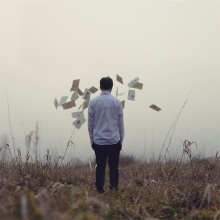 To formulate and implement a digital strategy for a business is a skilled role, and many companies succeed by specialising in specific elements of digital consultancy, such as search engine optimisation, (SEO). The painful truth however, going right back to the early days of website production, is that there are many organisations out there that are in this industry in order to make a quick pound. Selling businesses promises they cannot keep, or worse still, taking your money for doing absolutely nothing. If you are lucky, you might get a few pounds from your budget going towards Google AdWords. How do I know this? Because I've spent many years offering professional advice to businesses as to whether they should invest in different advertising products relating to their websites. Some companies offering these services are keen to help grow the businesses they work with, but a lot are purely out to extract money by any means.
I believe digital consultancy is still an industry that is wide open to unscrupulous companies operating within it. The harsh reason for this is simple, in many cases businesses have absolutely no idea what they are paying for. It isn't like buying a physical product that you can see, it is a specialist service offering.
I'm often frustrated when I have seen job adverts for digital consultancy roles. Only today, I noticed an advert that made it very clear the requirements for the applicant were that they should able to sell the product to businesses, not that they had any skills related to the job they 'should' have been carrying out.
Despite the doom and gloom written above, the good news is there are agencies out there that do provide a quality service, (including mine, but then I would say that!). So how can you check if you are making the correct decision when appointing digital consultancy services? Ask questions – lots. Ask how they intend to help your business. Be guided by what they want to know about your business, do they show any interest in what your goals are? Monitor what they are doing, ask for reports, actions and progress on what has been done for your business. Any reputable organisation should not have an issue with this.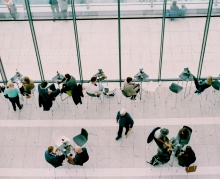 To be successful a digital consultant has to work closely over the long term with your business. No digital consultant should be having a 10 minute meeting then disappearing – with the only ongoing contact being the receipt of their invoice once a month. To market a business successfully it helps to get to know that business, with a process of ongoing review and continual improvement, all of which requires the customers input.
Walk away from any provider that gives you cast iron guarantees, for instance any company that tells you they can get you the number 1 position on Google should be avoided. Step back from any provider that is vague or unclear about what they intend to do to help your business, or makes claims that they know somebody at Google that can magically get you to the top of any search engine rankings. Unfortunately choosing the wrong agency or consultant for your business can actually damage your business rather than help it, especially if they get involved in black-hat tactics that can result in your website being penalised or even removed from Google rankings and suspended from social media accounts.
There are advantages to using a consultant or agency that provides a full digital service offering. To get the best results for your business it is important to join up your efforts with your website, social media, SEO, PPC and content marketing. One part working in isolation from the others can result in wasted resources, and even conflicting or duplicated efforts.
If you would like to discuss how Meemo Digital can work together with your business to implement a digital strategy get in touch.
Meemo Digital Ltd is a website and digital consultancy company, with a focus on getting to know our customers, and helping you unlock your potential.
Request a free analysis
Meemo Digital offer professional website and digital consultancy services, working together with you to develop a tailor made digital strategy for your business.
Subscribe to our newsletter!
About this blog
Meemo Digital Ltd is a website and digital consultancy company, with a focus on getting to know our customers, and helping you unlock your potential.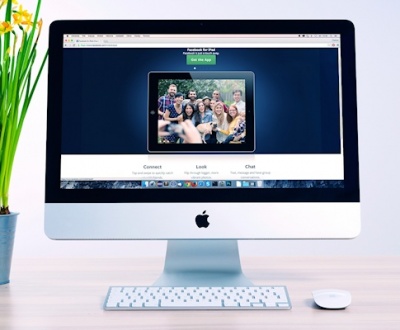 I was talking with a good friend of mine last night about…