Some people have the impression that simply having a website will be enough to attract visitors to it. It isn't – unless you are exceptionally lucky. Even the most successful websites have to start somewhere. This is a guide to promoting your new website, to give your business a head-start to getting discovered online.
Domain name – Take care when choosing your domain name to use something appropriate – see my article: Choosing a Domain Name for tips and advice.
Hosting – Research your host carefully. Consider not just cost, but reliability and performance. Investigate if using a content delivery network would benefit your business and if you should consider setting up your website with an SSL certificate to assist with search engine optimisation goals, (SEO).
Layout – Make sure that your website layout is easy to navigate and that you have clear calls to action. See my article: What is a Call to Action for further details. Make it easy for visitors to your site to progress to conversions, make it easy to get in touch with you.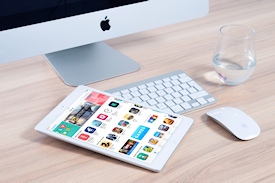 Content – Once you have your template in place make sure your content is engaging and meets your objectives. It must reflect what your goals are and include keywords that are appropriate for your products and services. Don't guess when it comes to keywords. Do your research to check that people are actually searching for the terms you want to optimise your website for. Don't stuff your content with keywords either, this no longer helps when optimising your new website.
Consider search engines but always produce content with the primary aim of being read by a human. See my article: The Benefits of Content Marketing for further details on how the right content can promote your website online.
Consider ongoing marketing from the start – If you consider your business can benefit from generating an email list of your chosen audience, or you would benefit from online reviews, then get the structure for this in place right from the start. Make it easy for visitors to sign up, perhaps so that they have to enter an email address to receive content. You have to make sure that you do not scare away your audience with this tactic and that your content offers value to your website visitors.
Get it found – For every website, no matter how big or small your business is there are some basics to follow to achieve an online presence. For a start get your business listed on Google and with Bing. Check for free online directories, not just nationally based organisations, but if there are any local directories and get your business registered with them. Be prepared for phone calls trying to sell you advertising – that is how they make their money, but for now just concentrate on getting the free listings.
Get it shared – A key part of marketing is to identify your audience. See my article Who is your Audience? for a guide to discovering who your audience is and why this is important. Once you have identified your audience you can determine which social media channels will work most effectively for your business. Don't just use the hard sell on social media, you will simply get ignored. Social media is at its most effective when used to build relationships with your audience. It is a long-term strategy so don't just think a couple of posts on a Twitter account will get your business noticed.
Be patient – There is no quick fix for propelling your new website to the top of the search engines, or getting your content shared online. It takes a lot of hard work and effort. To be successful online the business of today has to consider their website as a 'live' part of their marketing efforts. Rarely is it the case that a website will be successful at getting your business discovered online if you do not actively maintain and promote it. Keep social media accounts up to date, respond to any enquiries. Keep your content fresh, read my article: Keeping it Fresh to learn more about the importance of having new, relevant information on your website.
Be careful with link building – Links to your new website from other sites on the internet can be good at increasing your search engine ranking results and generating traffic to your website. When you are deciding on ways to promote your new website be cautious about the methods you employ. Some tactics can result in your business being penalised by search engines at a later date if your links are deemed to be unnatural. If you have a lot of links from sites that have a bad reputation, rather than helping you build your presence online, it can have exactly the opposite effect.
Get in touch if you would like assistance with a new website and how best to promote it, to get your business discovered online.
Meemo Digital Ltd is a website and digital consultancy company, with a focus on getting to know our customers, and helping you unlock your potential.
Request a free analysis
Meemo Digital offer professional website and digital consultancy services, working together with you to develop a tailor made digital strategy for your business.
Subscribe to our newsletter!
About this blog
Meemo Digital Ltd is a website and digital consultancy company, with a focus on getting to know our customers, and helping you unlock your potential.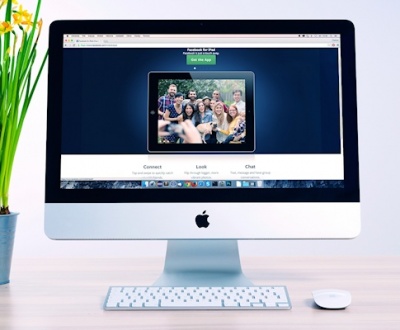 I was talking with a good friend of mine last night about…