Deciding which domain name to use for your business can be a difficult task to get correct. There are a number of factors you should consider, and the best choice will be different depending on what your organisation is, the strength of your brand, and which market you are operating within.
The first step is to have a brainstorming session, consider some options to get you started. Before you get overly fixed on what you want to use do bear in mind that your ideal domain, or even anything remotely like what you would like to use may not be available to register, so this needs to be checked.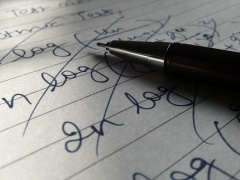 The industry you operate in, or nature of your business should be taken into account. The domain name can have an impact on search engine rankings, although the impact of this is negligible, especially in comparison with a few years ago when buying a domain using your keywords was sensible to help with rankings. If you have a niche product or service offering, then it can be useful to have a domain name that reflects this. Alternatively, if you operate in a very saturated market, choosing a generic domain name that purely reflects your product or service will get lost in the crowd. Ideally, you should try and include your business name, sometimes just the business name is the ideal solution.
Ensure your domain is both easy to type, and easy to spell. If you are on the phone to a customer, trying to talk them through sending you an email or directing them to your website, you need to make this process as easy as possible.
If you are linking two or more words together in a domain name, write it out before you go ahead. It may be that instead of appearing as you intend, it could appear at a quick glance as something entirely different, sometimes to much amusement!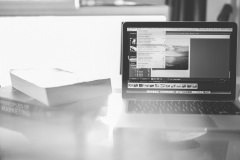 Ideally, you should ensure you can secure the .com and the local extension, e.g. .co.uk for your domain, when checking availability bear this in mind. If you can only secure one or the other extension for your proposed domain and would still like to go ahead, make sure you check the extension that is already registered. This is to ensure it does not conflict or lead the visitor to undesirable content, as it is likely that some contacts will type it incorrectly. It is also worth considering possible spelling errors with the above in mind, you don't want your emails or website visitors being led astray to unintended locations.
It is worthwhile to consider the new top level domain extensions to give you more options as the choices can be greatly reduced if you stick to the traditional .com or country domains, e.g. .co.uk. Bear in mind that these can be more expensive, and there is still a learning curve with many people expecting a older format. It does give you options to be creative with what you use however, and can be used to reflect the topic or industry your website relates to.
Sometimes, you may notice that an ideal domain name has been registered already, but is available to purchase. This can offer an ideal, if sometimes expensive solution, but you should always try and find out what the domain has previously been used for by carrying out searches. It may have been used in an industry you really do not want to be associated with, or have been previously penalised for bad practices.
Finally, use Google to carry out some searches for the words you are intending to use in your domain name, to gather an overview of what results you receive for the domain you are proposing to use. This is of more importance if you decide to reflect the product or service you are providing, rather than a simple business name.
If you would like any help with choosing and setting up the ideal domain for your business, get in touch for a domain analysis.
Meemo Digital Ltd is a website and digital consultancy company, with a focus on getting to know our customers, and helping you unlock your potential.
Request a free analysis
Meemo Digital offer professional website and digital consultancy services, working together with you to develop a tailor made digital strategy for your business.
Subscribe to our newsletter!
About this blog
Meemo Digital Ltd is a website and digital consultancy company, with a focus on getting to know our customers, and helping you unlock your potential.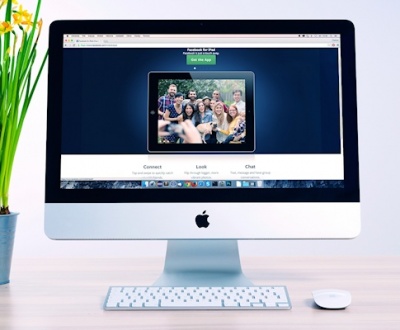 I was talking with a good friend of mine last night about…