Once upon a time having a website was the extent of many businesses digital marketing efforts. A large majority of websites consisted purely of static content informing visitors about their business and the services it carried out.
As the online world has evolved things have changed. They have needed to change to ensure that search engine results are not just full of outdated content. It is dependent on search queries, but an important factor in promoting your business online is to ensure you are providing your audience with up to date, fresh relevant information.
There are several reasons why fresh content can help you to promote your business online:
Engage with your audience
New content allows you to stay in touch with your audience. Everything happens at lightening pace in the online world, your business can quickly get forgotten about and left behind if you are not providing fresh information.
Search engine optimisation opportunities
Is isn't a simple case of churning out article after article, but fresh quality content provides more opportunities for your information to be shared and linked to, which drives traffic to your website and helps with link building to enhance your SEO. More content provides more opportunities to rank for different keywords. It provides more pathways for people to discover your business.
More relevant
If you have out of date information on your website then visitors will not stick around to discover more about your business. It is important to keep all your information up to date. If you have an old article on your site it is an ideal opportunity to get it up to date and provide fresh information for your audience.
Consistency
Fresh content is good, but consistent fresh content is better. It is a lot more beneficial to provide information so that people can have a consistent engagement with your business. For example, if you are producing five articles a week, you should aim to provide one update each day, rather than five updates in one day and nothing for the rest of the week.
Back to quality
It isn't always the case that fresh content wins the race, but high quality content will. The amount that freshness impacts on search engine ranking is dependent on what is being searched for. If for example a search is being carried out for sports results then fresh content is king. There would be little point in providing football results from games six months prior, in favour of those from the day before. On the flip side some results are not as heavily impacted by the freshness factor. A good example of this would be a historical event where there isn't a real requirement for new content to be served up.
You can get a good idea about which keyword searches and subjects are more impacted than others by content freshness by searching for those terms in a search engine, and looking at the age of the results presented.
For an analysis of your content, get in touch with Meemo Digital.
Meemo Digital Ltd is a website and digital consultancy company, with a focus on getting to know our customers, and helping you unlock your potential.
Request a free analysis
Meemo Digital offer professional website and digital consultancy services, working together with you to develop a tailor made digital strategy for your business.
Subscribe to our newsletter!
About this blog
Meemo Digital Ltd is a website and digital consultancy company, with a focus on getting to know our customers, and helping you unlock your potential.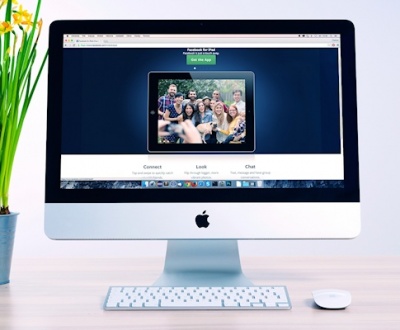 I was talking with a good friend of mine last night about…