Why is it Important to have a Digital Strategy?
Until recently having a digital strategy was something that was only considered by larger businesses with extensive marketing budgets. But there are many reasons why small and medium sized businesses should also consider putting together a plan that fits in with their goals for the company as a whole.
Plan Ahead
Give your business a head start against your competition. Rather than aimless efforts, give your organisation a direction.
Don't Waste Money
Switching and changing tactics, without looking at the bigger picture can result in wasting your budget. Without an overall strategy you run the risk of duplicating your efforts, and your mistakes.
Joined up Thinking
Join up all the elements of your strategy, ensure you are not just looking at one factor in isolation. For example, is certain information best shared via Twitter, or via your LinkedIn company page?
Identify your Future Goals
Having specific objectives allows you to be more analytical in your approach and progress your business.
Continual Improvement
If you have a strategy with set objectives, you can continually measure and analyse your efforts, and learn from the areas you succeed in as well as your mistakes. It also enables your business to adapt to the constantly changing digital environment.
Engage your Staff
If your business has direction, goals and objectives, these can be shared with your team to help build a stronger business, where your staff feel they are important and can make a difference.
Build your Brand
Where a simple advert can result in a sale, a digital strategy can result in a brand.
Awareness of New Opportunities
If you are checking your progress and thinking about a digital strategy then you are thinking about the future. It increases your awareness of current trends and any new opportunities that may arise.
Prioritise Key Areas
No business has an unlimited marketing budget. Taking time to come up with a digital strategy enables you to identify and focus on key areas of importance for your business.
Optimise your ROI
Joined up thinking across your channels increases your chance of achieving a higher return on your investments.
Engage with your customers
The digital age is a two way interaction between your business and your customers. Long gone are the days of just talking at your customers. A digital strategy can help your business identify key ways it can engage with current and future customers.
If you would like any help with implementing a digital strategy for your business, get in touch.
Meemo Digital Ltd is a website and digital consultancy company, with a focus on getting to know our customers, and helping you unlock your potential.
Request a free analysis
Meemo Digital offer professional website and digital consultancy services, working together with you to develop a tailor made digital strategy for your business.
Subscribe to our newsletter!
About this blog
Meemo Digital Ltd is a website and digital consultancy company, with a focus on getting to know our customers, and helping you unlock your potential.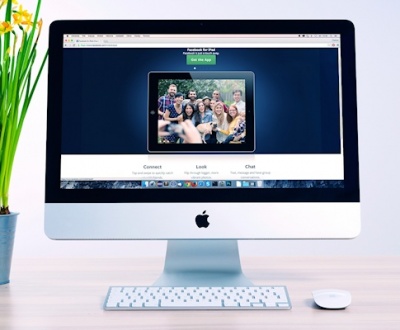 I was talking with a good friend of mine last night about…