One of my pet hates is the website designer who doesn't consider marketing and particularly search engine optimisation (SEO). And believe me there are a lot of them around. It happens so often and particularly with smaller businesses, that the new website design wipes out many years of SEO efforts in one click of the mouse.
The first step to building any new website isn't to jump into coming up with a new design, but to evaluate the marketing footprint of your current website. There are next to no websites out there, no matter how ugly they currently look that don't have a footprint that should be built upon when you are replacing your site.
I recently had a conversation with a small business owner who was looking at getting a new website to replace an ageing design they currently had in place. They were talking to a website business about the project and the designer could only see how bad the old design was. They actually queried in front of the potential client "I wonder why you are at the top of the search results?". This is scary – this is common.
Any website company that only considers a new design without carrying out an analysis of your current marketing position is dangerous to your company.
There are two main considerations that should be checked – content and structure. It's not necessarily going to be a case of retaining everything that is currently in place, but it is sensible to identify your current strengths and build upon them.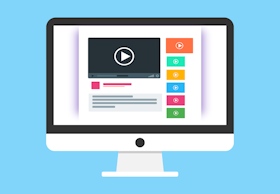 Analysis should be carried out into the links pointing to your site and what content they are pointing to. Although you may not have actively been building links a lot can be generated organically. You should check through these, check the anchor text and analyse what they are pointing to. Don't assume that the home page of your website is the only one that third parties have linked to. It may be that the most popular content linked to on your site is a blog post, so you need to consider this traffic and the potential SEO gain from this.
One of the most common mistakes is to change the URLs of your content. Often a company will go from one platform to another and the URLs that are generated are different, even if your content is copied across. Changing URLs can lead to a huge drop in traffic to your website if it is not carried out in a planned manner, with redirects set up to point to the new addresses. Check which pages are indexed by Google and if they need to be retained.
A thorough analysis of your current content and how this fits in with what you want to say on your new website is crucial. It may be you decide to change the lot, but this shouldn't be done lightly and without knowledge of your current website footprint. Normally you should be removing as little content as possible.
Keyword analysis is important, examine your current traffic and check which keywords you rank well for and if they are relevant. Consider how these match up with your strategy for your new site.
Duplicate content is frowned upon by Google and can result in your site taking a hit in rankings. Any test site that is live on the internet has to make sure it is not indexed as it can lead to problems.
If you don't consider your SEO when you update your website you can do a lot of damage that can take months, even years to recover from. Get in touch for professional, honest advice about getting your current website updated.
Meemo Digital Ltd is a website and digital consultancy company, with a focus on getting to know our customers, and helping you unlock your potential.
Request a free analysis
Meemo Digital offer professional website and digital consultancy services, working together with you to develop a tailor made digital strategy for your business.
Subscribe to our newsletter!
About this blog
Meemo Digital Ltd is a website and digital consultancy company, with a focus on getting to know our customers, and helping you unlock your potential.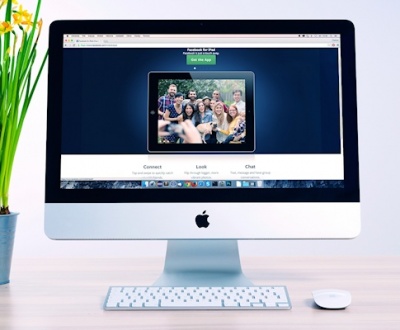 I was talking with a good friend of mine last night about…