Moving Forward with Digital Marketing & Technology
Have you ever stopped to think how much of an impact digital marketing has on your life? It varies greatly from one person to another, but there are few people today that are not touched by the reach of digital marketing.
In 2015 92% of individuals here in the UK had used the internet in a 3 month period, with 81% of individuals making an online purchase in the last 12 months. Consumers are better informed than ever before about their purchasing decisions, there is no hiding place for a bad product or service in the digital age. On the other hand, the openness of the digital age gives smaller organisations and niche products a chance to shine.
Businesses have to consider digital marketing in conjunction with the rest of the business and react to the immediate nature of the world we trade in. More so than many traditional forms of marketing, digital channels are a two way relationship with the customer. It is an opportunity not only to promote, but to learn from, and connect with your customers. Listening is just as important as talking for a successful digital marketing campaign.
Digital marketing has changed the face of marketing, and changed how consumers make decisions about the purchases they make. From a marketers perspective it opens up the playing field. The same tools are largely available to a smaller business as a huge multinational, which means even small niche brands can reach out to their audience.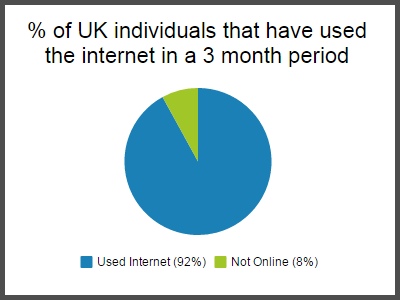 At its heart digital marketing is a merger of two partners – traditional marketing together with technology. The two parts drive each other onward, the instant nature of digital marketing accelerates the need for progression in technology, there is a hunger for everything new – everything bigger, better, faster and more feature rich than ever before. On the other hand technology is changing the face of traditional marketing. Consumers are exposed to digital media wherever they are, in real time, and increasingly connect with business through digital marketing channels.
Digital marketing is a double edged sword. It gives businesses the opportunity to forge strong relationships with consumers, encouraging loyalty with your brand if you can use digital marketing techniques successfully. Effective digital marketing allows you to keep your audience up to date with news and developments at your business and engage your audience. At the same time the competition is fierce in the digital world and markets have been opened up. If your business is not staying ahead of the competition and giving your consumers what they want, there will always be other options and alternatives for your audience to turn to.
The world is changing at a fast pace, traditional methods of marketing are evolving, marketers need to address the opportunities the digital age presents, or they risk falling behind the competition. The modern marketer needs a different skillset from 30 years ago to be succesful. Whilst many traditional marketing techniques and methods are still alive and well, it is only part of the bigger picture. One of the most important traits of the digital marketer is a desire to keep learning, the pace of the digital age is too fast for anyone to stand still and stay effective.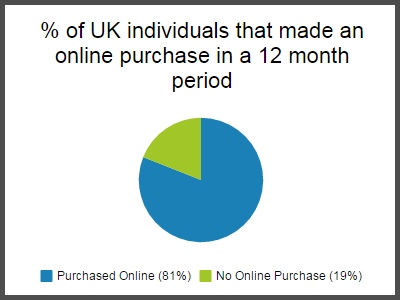 For a businesses overall marketing strategy to be successful there has to be a merger between technology and marketing. The understanding of consumer behaviour has to be joined up with the tools to reach that consumer, and the tools that allow us to research and analyse the performance of our marketing efforts. It is a mixture of science and art. If a marketer simply follows the crowd, using the same technology, tools and ideas as every other marketer you cannot stand out. A successful digital marketing campaign still has to have creativity at its heart.
The impact is greater than just changing the way we make purchasing decisions. It is a change of culture, it changes the way we connect and our relationships between organisations and their audience. Digital Marketing doesn't just apply to business, but has changed the landscape for charities and non-profit organisations as well. Fundraising and events are easily shared via social media channels, allowing organisations to reach new audiences and expand traditional communication channels.
It isn't just about screen to screen relationships. There is still a suspicion amongst some that digital marketing can lead to a disconnection of organisations from their traditional audience. The truth is that one of the greatest assets of digital marketing is to bring people together that may previously have never had the chance to connect so easily. The ability to advertise events, social meetups, niche products and interests is opened up to all.
Digital Marketing, along with technology is changing the face of business. The hunger for progression means that businesses need to have innovation as a business model. It varies greatly across different industries, but taking technology as an example – the competition and fast pace of development has meant that product lifecycles are very short in comparison to previous eras. Digital marketing has to not only keep up with this to be successful, but stay one step ahead.
Meemo Digital Ltd is a website and digital consultancy company, with a focus on getting to know our customers, and helping you unlock your potential.
Request a free analysis
Meemo Digital offer professional website and digital consultancy services, working together with you to develop a tailor made digital strategy for your business.
Subscribe to our newsletter!
About this blog
Meemo Digital Ltd is a website and digital consultancy company, with a focus on getting to know our customers, and helping you unlock your potential.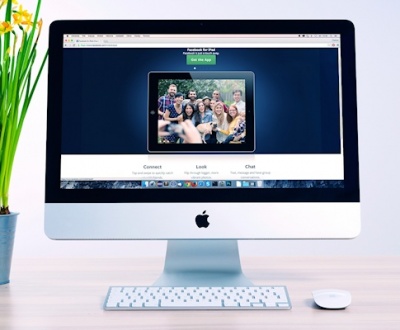 I was talking with a good friend of mine last night about…